Episodes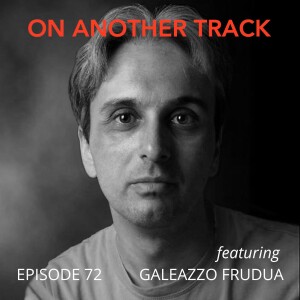 Friday Dec 02, 2022
Friday Dec 02, 2022
Producer, musician, luthier and composer Galeazzo Frudua is credited as being one of the main specialists in The Beatles vocals.
As a trained Luthier from the Stradivarius School in Cremona, Italy, he revolutionised the making of one electric guitar that covered all the bases. It sold in its hundreds to some of the biggest rock stars in the world!
We do an analysis of The Beatle's track - All My Loving. Hear how John Lennon was one of the few people who could play triplets smoothly.
Welcome to the 72nd episode of my podcast series that shines a light on how people have changed their lives and what was involved in getting themselves On Another Track!
Email
Facebook
https://www.facebook.com/galeazzo.frudua
Company Links
Galeazzo Frudua
David Wilson, BritCan Productions